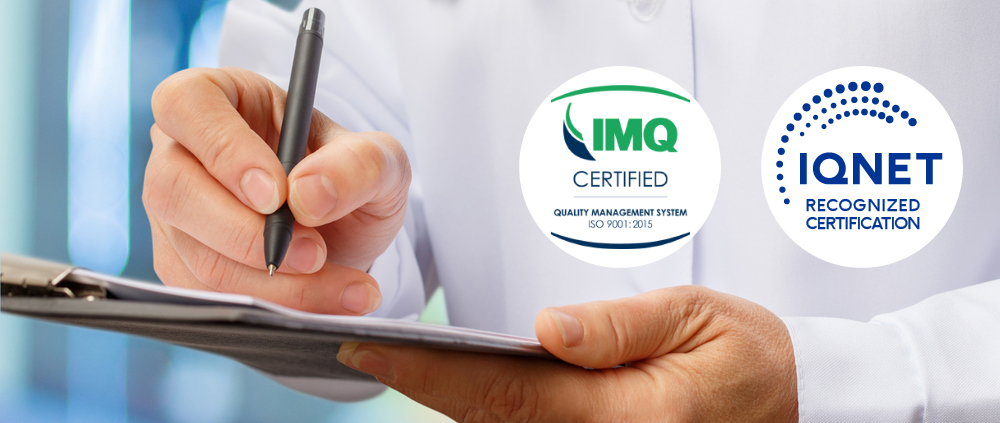 Quality
UTK Component is certified since 1996 according to ISO 9000 and for last the certification has been revised in accordance to UNI EN ISO 9001:2015 and this is a confirmation of the interest of the company owners and top management in the quality system. This is an important acknowledgement, obtained through the efforts and the contribution of all the company levels, which grant the quality in all the internal procedures. A first engagement of direction is to supply high quality products respecting sales conditions granted to the customers. A certain quality level may be obtained with the engagement of each office which contributes for the product realization. The Quality System in accordance to UNI EN ISO 9001:2015 is the main improvement instrument for the Company. Each office has to guarantee the quality of own activity for reaching improvement aims and for final results.
On the occasion of the re-examination of the Direction the Company has always new aims to reach.

The UNI EN ISO 9001: 2015 is a result of proper risk management, which goes beyond the purpose of the product offered: there cannot be quality if you are unable to offer a conforming product to your best customers. The Quality System establishes duties, responsibilities and interfaces of each office for maintaining the quality level, in observance to foreseen costs. Direction guarantees the application, the verify, the efficacy and the updating of illustrated principles thanks to the activity of quality office. The first role of quality office is to integrate the other offices defining all procedures in order to guarantee the reaching of established aims. Staff of Utk Component has responsibility of the application of quality manual prescriptions, therefore each person has the responsibility for own duties, for quality system and for products.
---